With eSafely Installed You Get Kid Friendly, Safe Search Results Everywhere You Search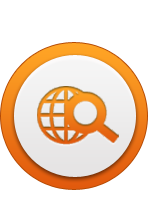 eSafely provides the added layer of protection needed to maximize family safety online, protecting you where your parental control software doesn't. 

Kid Safe Search delivers filtered search results, blocking adult and inappropriate content before the results reach our users. 

There's no need to look for safe search settings - the moment you install Kid Safe Search you make every search safe for you and your kids.